Who are we?
The Aikido Ikigai Dojo Brno was founded in 2016 to teach and develop aikido in Brno. Tomáš Dubovský founded the dojo after he moved to Brno. Aikido Ikigai Dojo Brno is a successor of the Kagawa dojo, aikido club based in Přerov, which is one of the oldest and largest clubs in the Czech Republic. The members of the club regularly visit international seminars led by experienced foreign teachers and meet outside of the dojo on different informal occasions.
Go to International recognition
International recognition
The technical level of the dojo members is represented within the framework of the Czech Association of Aikido by internationally recognized exams Aikikai Foundation – Hombu dojo. For more informations click on logo Aikikai…
Go to Common life outside the dojo
Common life outside the dojo
You do not end up with us only on our tatami. Ikigai Dojo Brno organizes a number of events outside the dojo, such as an annual Christmas party, summer sessions, trips to nature, toasting … Do not be afraid to find new friends.
Go to Suitable for women, children and elderly adherents
Suitable for women, children and elderly adherents
Aikido belongs to the so-called soft martial arts group, which means that no special physical assumptions are required for its training. It is suitable for everyone and can be effectively trained even in advanced age.
Exercise with weapons
As aikido comes out of the old martial arts of samurai, the traditional part of his teaching is training with weapons – bokken (wooden training version of katana, Samurai sword), jo (short pole) and tanto (knife). For more information click on image …
What is aikido and when to start?
You can start practicing aikdio at any time regardless of your age, gender or physical condition.
合ai(harmonie) 気ki(energie) 道dó(cesta)
Aikido is one of the youngest Japanese martial arts since it was created in 1925 by Morihei Ueshiba (1883-1969). The original martial art of the aikido with roots in the 9th century, the kendžucu (the art of the sword), the jojuzu (the art of a short stick) and the jujuzu (fine art) served as the source of it. The central idea of ​​aikido is, as its name suggests, the use of a coordinated force of ki (inner energy, soul) in harmony or alignment with the demands and circumstances of the struggle. Aikido has a very elegant technique that is fully based on the power and reaction of the opponent. The principles of the technique rest largely on the principles of using the sword. Coordination with the opponent's action plays a major role. Aikido is relatively unpretentious for muscle strength, so it is suitable not only for men, but also for women, children, or older adherents. It is said that the aikido technique, which is demanding to use force, is not right and is against the spirit of aikido. The main quote of aikido can be summarized as follows: "Fight thousands of battles and win a thousand times - it is not yet the ultimate strike of the warrior. But subdue the enemy without a fight, that is, in truth, the pinnacle of art. "Sun - c '
Myšlenka sloužit míru všech lidí na celém světě je v aikidó velmi potřebná na rozdíl od myšlenky toho, kdo si přeje být silný nebo kdo cvičí jen proto, aby porazil protivníka.
— Morihei Ueshiba (O sensei)
Our teachers
An overview of your teachers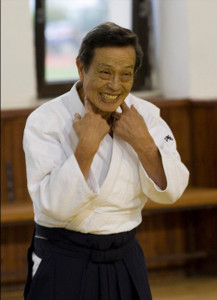 Katsuaki Asai
8. dan Aikikai shihan
přímý žák ó-senseie, u kterého začal ve věku 13 let cvičit aikidó v Honbu dódžó v Tokiu. S cvičením pokračovat i během svých studií na univerzitě (Meiji). V roce 1965 byl Kiššómaru Uešibou vyslán vyučovat toto bojové umění do Německa, kde působí dodnes.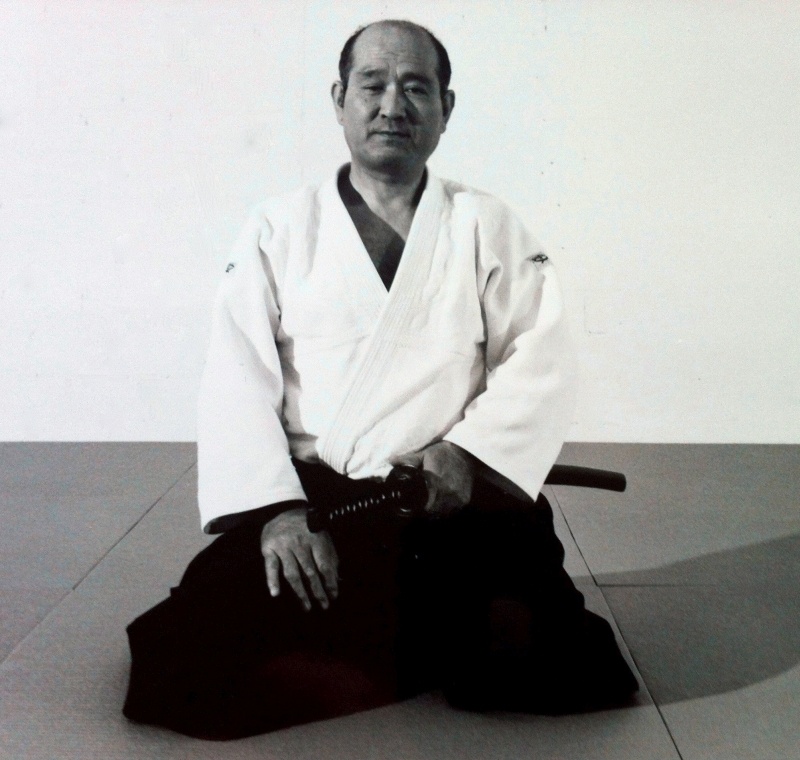 Masatomi Ikeda
7. dan Aikikai shihan
Cvičí aikido od roku 1958. Mimo aikido držitel 4. danu v judó a 5. danu v sumó. Roku 1960 se stal žákem Hiroshi Tady (9. dan aikikai), přímého žáka O-senseie. V následujících letech se stává technickým ředitelem v České (1995) a Slovenské republice (1996), Jugoslávské aikidó organizaci (1997) a Turecké aikidó asociaci (1998).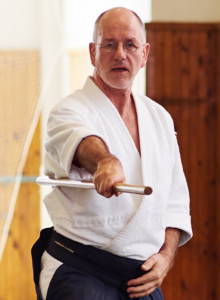 Daniel Vetter
6. dan Aikikai
Sensei Daniel Vetter cvičí od r. 1973. Od r. 1980 je přímým studentem šihana M.Ikedy. Je technickým ředitelem TK ČAA. V České republice pravidelně pořádá stáže a vede týdenní letní školu. Jeho dojo se nachází v městě Wintherthur …cca 20 km od Curychu.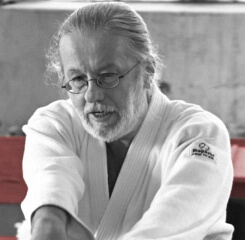 Miroslav Kodym
6. dan Aikikai
Aikido cvičí od roku 1980. Cvičil pod vedením uznávaných zahraničních učitelů jako G.Mezzo(7.dan), B.Caloz(7.dan), P.Goutard(7.dan), Ch.Tissier(8.dan), M.Ikeda(7.dan) a další… od roku 1993 do roku 2017 prezident ČAA, dnes pouze člen Rady ČAA . Je zkušební komisař ČAA na stupně kyu a dan Aikikai
and more teachers… Etsuji Horii (7.dan Aikikai), Takanori Kuribayashi (7.dan Aikikai), Gildo Mezzo (7.dan Aikikai), Michele Quaranta (6.dan Aikikai)
An overview of our instructors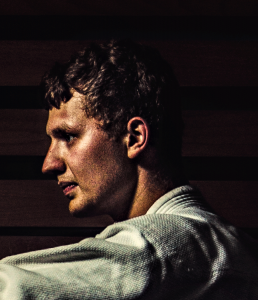 Tomáš Dubovský
Vedoucí dojo (2. dan Aikikai)
Pochází z přerovského dojo, kde cvičil od svých 13 let pod učiteli Vlastimilem Ilgnerem (5.dan aikikai) a Eliškou Schilkovou (4.dan aikikai). Pravidelně se účastní stáží českých i zahraničních učitelů.
Price list and schedule
Děti (do 18 let)
Dospělí
1 trénink
70 Kč
130 Kč
Měsíční
nelze
350 Kč
Půlroční
1500 Kč
2000 Kč
Roční
2000 Kč
3000 Kč
Platbu můžete provést na účet:
2401359718/2010
do poznámky uveďte prosím:
JMÉNO/DOSPĚLÍ/DĚTI/členské MĚSÍC/PŮLROK/ROK
Nově přijímamé multisport benefit karty! Multisport kartu můžete využít na celou nabídku krom pátečních zbraňových tréninků!
Při měsíční, půlroční a roční platbě jsou v ceně, již všechny tréninky. Jako úvodní trénink doporučujeme úterý. Po jeho absolvování můžete navštěvovat libovolný počet tréninků dle vašich časových možností.

16:30 - 17:30
17:30 - 18:30
18:30 - 19:30
19:30 - 20:30
20:30 - 21:30
Pondělí
Volný trénink bez vedení
všichni
Dojo
Úterý
Kurz dospělí
začátečníci (nábor)
Dojo
Středa
Aikiďáček
všichni
Dojo
Kurz dospělí
všichni
Dojo
Čtvrtek
Kurz děti
všichni
Dojo
Kurz dospělí
pokročilí
Dojo
Pátek
Kurz dospělí
všichni (zbraně)
ZŠ Herčíkova
First two training sessions gratis!
Latest news
We are happy to announce that we will be hosting a seminar for children, with exams, on June 22, 2019. Schedule will be as follows: 10:00 – 12:00 (training) 14:00 – 15:00 (training) 15:00 – 16:00 (examinations) We would like to ask all children, who are interested in participating, to apply for the examinations as Read more about Children seminar with exams[…]
We will celebrate holidays on May 1 and May 8 by training. This means that children and adult trainings will be as usual 👍
Previous
Next